USB Flash Drive Factory in China
PENDRIVES
We have a range of USB Memory Drive in our catalogue online. Factory´s prices and good quality Chips.
DISCOVER NOW

Wireles Chargers Factory in China
Wireless Chargers
DISCOVER NOW

Video Card Factory in China
Video Brochures
Ask for our Video Brochure models and sizes and we send you quotation within a day.
DISCOVER NOW
Our USB Flash Drives Recommendations
Personalized Crystal USB Flash Drive with laser logo inside. This Cristal pendrive can be personalized on the metal part as well.
[gravityform id="66" title="true" description="true"]
CREDIT CARD USB FLASH DRIVE
We have a wide selection of full color USB Credit CArd Flash Drives. We are products of Custom USB Flash Drives in China with guaranteed quality for all our customers.
USB cards Flash Drives are a classic in the world of usb flash drives for companies and advertising as they are very thin pen drives with a huge marking area. The personalized usb card is highly recommended for events since you can print a photograph on the front and store the data (or images / photographs) inside.
What's New?
All the news from our online catalog in Personalized USB Drives, Video Brochures, Wireless Chargers and much more.
Top Selling Products
The best-selling products in our electronics catalog.
Servicios incluidos a distribuidores:
Prueba digital con el logotipo del distribuidor en el template
Impresión frontal a todo color.
Personalización del plástico desde un número Pantone a partir de 500 unidades.
Grabación de contenido hasta 2GB de capacidad.
Caja de cartón básica.
Envío directo GRATIS dropshipping a tu cliente con tu dirección de remite
USB Memory Flash Drive Metal Led China Factory
[gravityform id="4" title="true" description="true"]
USB Memory Flash Drive Factory In China
Tradimark Limited is a Custom USB flash drive manufacturer with a factory in China and offices in Hong Kong. We have a wide catalog of Electronics products such as Personalized Pendrives, Wireless chargers, Personalized Video cards and Power Banks chargers. In our product catalog, we offer different models with cheap prices directly from our factory in Shenzhen directly to the customer or to our distributors.
Eco Reclycle USB Flash Drives Factory In China
ECO Lego USB Flash Drive With Logo China Factory
[gravityform id="21" title="true" description="true"]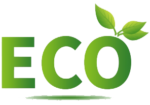 USB Memory Flash Drive Credit Card Recycled With Logo
[gravityform id="22" title="true" description="true"]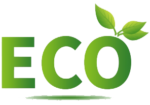 Eco Recycle Card Pendrive Made With Recycled Cardboard With Logo
[gravityform id="26" title="true" description="true"]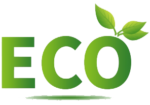 ECO Swivel Recycled Cardboard Pendrive Personalized
[gravityform id="25" title="true" description="true"]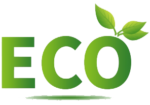 Eco Square USB memory made of cardboard and biodegradable recycle
[gravityform id="23" title="true" description="true"]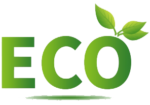 Recycle Personalized Pendrive Round Card Eco Coin Card
[gravityform id="24" title="true" description="true"]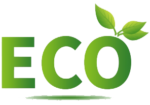 Frequently Asked Questions About Our China Pendrives Factory
What kinds of USB Flash Drives can your factory offer us?
We have a wide catalog of USB Flash Drives and Promotional Pendrives of all kinds of materials. On our website you can find from the typical cheap plastic Pendrive to our range of pemium models such as glass ones.
We have a new category of Ecological Pendrives made with wheat cane and that have a casing that is 100% biodegradable and thus helps to contribute to the environment.
What capacities of custom flash drives do you have?
We are manufacturers of Pendrives in China and we have all kinds of capacities from 32MB which is the minimum to 512GB which is the maximum manufactured for the sale of Advertising Pendrives with logo.
We have permanent stock for all our clients but some of the smaller capacities have to be ordered in advance to be able to have those that the client needs.
Do you sell Quality Economic Pendrives?
We have many models of cheap and quality Personalized Pendrives with logo printing included. The inexpensive USB models available all carry a branded chip.
The prices are cheaper since we manufacture them on a large scale so we can offer a cheaper product.
Does your factory have fast version 3.0 Custom Pendrives?
In our Advertising USB memory factory we have all the versions of chips for pendrives from 2.0 to the new versions 3.1 and 3.2 which are the fastest at the moment.
If you want us to send you prices of our Quick Pendrives 3.0, contact our customer service department or via skype.
What guarantee do you offer for your USB Flash Drives With Logo?
We offer all our customers grade A NAND chips, guaranteeing quality and functionality in all of our custom pen drives.
The factory warranty period is always two years for all our products both inside and outside of China.
Do you ship from your Pendrives factory all over the world?
Tradimark Limited is a manufacturer of Personalized Pendrives and electronics products in China and ships all over the world.
We use and have a direct relationship with the main international shipping companies such as DHL and UPS with reduced prices for all customers.
USB Flash Drives 3.0 Factory In China
Super Fast USB Promotional Pendrives
[gravityform id="3" title="true" description="true"]
[gravityform id="9" title="true" description="true"]
China USB flash drives at the best price
Import USB Flash drives to your country are undoubtedly the cheapest USB you can find. On our website we have different models of USB flash drives, with original designs and different customization techniques. From USB models in the shape of a key, to two-sided personalized USB flash drives in the shape of a full color card, Pendrive with personalized pens or promotional mini USB. You can choose the capacity you need, request a budget for USB flash drives at the best market price and your free simulation so you can see how they will look. We can include data recording on your promotional USB sticks if you need this service.
FREE FRONT LOGO TO ALL THE USB FLASH DRIVES INCLUDED
All usb flash drives carry the marking included in the price. Among our wide range of cheap USB sticks, cheap wooden USB sticks that include laser or color marking and cheap metal pen drives with a minimalist design are very popular.
Our pendrives are cheap usb sticks whose minimum order is 50 units. This allows companies to buy USBs with a company logo and pen drives in bulk, investing little money. This achieves effective advertising and greater brand visibility at promotional fairs.
CHEAP AND ORIGINAL USBS
Discover our news! We have imported USBs that combine a wooden casing with a metal clip, achieving a different touch. The extra-flat round flash drives with full color marking are very striking. Ideal for gifts as an advertising claim or as a detail among the guests of an event.
They are very original and useful, thanks to their double function, pen-shaped USBs, which work as a USB flash drive and as a pen.
Other import usbs with dual function are the cheap keychain usbs. Very comfortable to always carry them with the keys and not lose them.
If you are looking for original usb flash drives, you can also check custom usb flash drives.
Here you will find other novelties of cheapest USB Flash Drive China factory, the best sellers are:
leather USBs with laser marked company logo, included in the price.
USBs with a full color drop of resin, perfect for logos that have faded or photographs.
usb flash drives with light These original wholesale flash drives are equipped with a colored LED light that makes the company logo stand out in a striking way.
QUALITY AND CAPACITY OF USB MEMORIES CHIPS
The flash drives we sell have original chips from the main brands: Samsung, Sandisk, Toshiba, Intel or similar, with a 1-year warranty. The chips of our imported flash drives are of good quality, they allow the data to be recorded without difficulties and the recorded data remains safe.
Any of the import usb models can be manufactured with the 1Gb, 2Gb, 4Gb, 8Gb, 16Gb, 32Gb chip.
Choose the flash drive model that best suits the corporate image of your company and tell us what capacity you want the chip. We will make a simulation scheme of how the personalized USB with the company logo will look before you place the order.
Outstanding news
Featured news about our products.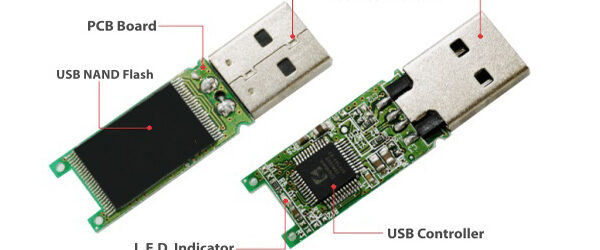 Custom USB drives have become an indispensable tool in modern life. These compact storage devices have come a long way since their introduction to the market. A fundamental part of…