Eco Lego USB Flash Drive
ECO Lego USB Flash Drive With Logo China Factory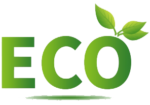 Compare
Description
If you are looking for an ecological and functional USB Memory this ECO Lego USB Memory is a good option to the traditional Pendrive. Being recycled cardboard we contribute to the environment and as you can see the cardboard is very resistant since it is manufactured from a special mold where the cardboard is pressed.
FREE CUSTOMIZATION IN FULL COLOR
We offer all customers the opportunity to customize all models for free next to the chosen Pendrive. All you have to do is upload the logo when you are selecting all the information in the cart on our website. Once all the information has arrived, we will send you a free digital test to see how it would look on the sent model.
Important: You have to make sure that the logo that is sent is of good quality. Our recommendation to all our clients is that it be sent in vector format.