In this section of our Factory you will find all kinds of USB Flash Drive, conveniently classified according to shapes, sizes, materials or branches of activity to which they are directed. You will undoubtedly discover models that you have never seen before, and that can be the spark that gives rise to a new idea and give a plus of creativity to your advertising campaigns. The most complete catalog of USB Flash Drives in China, with extensive information in each product sheet on all its technical and physical characteristics, and marking possibilities so that your corporate image shines in the most useful advertising claim and capacity for impact on your customers.
But more than 150 models of custom flash drives may not be enough. For this reason, we can also make your totally personalized project a reality, in all its stages. From the design, from your idea or sketch, to the molding of the casing and its final assembly. Ask us about all the possibilities that our USB memory development service can offer you, and have your own memory model, with a completely original design that reproduces your logo, your product, or any image or object that allows you to identify your identity at first sight. signature or professional activity.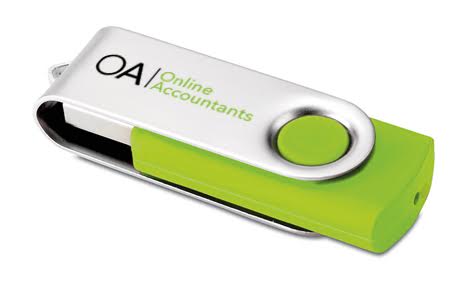 Swivel models are cheap usb flash drives for companies and individuals that can be printed on both sides, either with the logo printed in color or engraved with laser technology. Its cheap price is due to the fact that it is a very popular model that we buy large quantities of from our suppliers.
If you need a cheap and quality usb flash drive for a big promotional campaign where the price of the product is key, this is your model!
Express Shipping in just 3 days!!!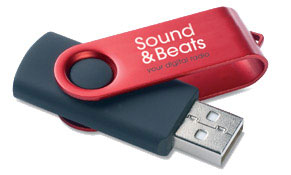 TWISTER USB
A very elegant cheap flash drive that has a brightly colored clip to mark your logo and a black rubber body.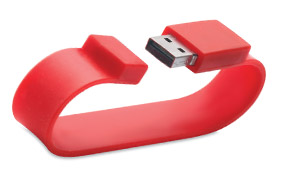 BRACELET USB
Silicone rubber bracelet in a wide variety of colors so that your logo stands out on any occasion.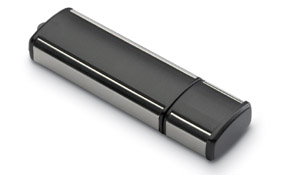 SMART USB
Elegant black or white plastic usb flash drive with side aluminum decoration. Ideal for fashion or luxury brands.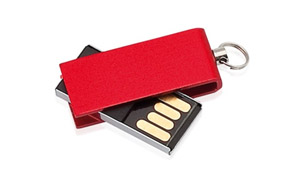 MINI SWIVEL
A cheap and small Mini USB flash drive to hang on your key ring or bag.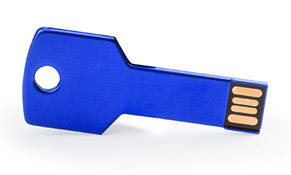 KEY SHAPE USB
Cheap usb stick in the shape of a key to be able to hang from the keyring. Multiple colors to stand out.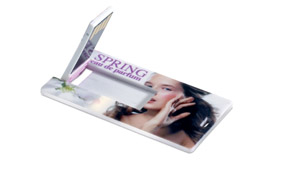 MINI USB CREDIT CARD
Its dimensions make this USB flash drive one of the smallest on the market, ideal for hanging on a key chain.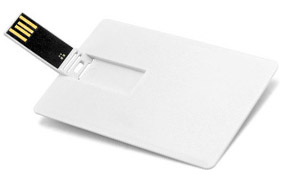 CREDIT CARD USB
Cheap usb credit card with the usb connector integrated inside the memory, large marking area.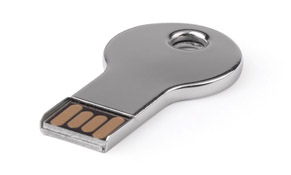 USB MINI KEY SHAPE
USB flash drive in the shape of a small key and with an oval top, it can be hung on the key ring.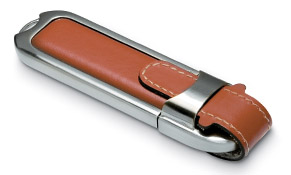 LEATHER USB FLASH DRIVE
USB Flash Drive made of leather for the most exclusive clients who value quality.
FREQUENTLY ASKED QUESTIONS ABOUT CHEAP USB FLASH DRIVE MANUFACTURERS IN CHINA
What are the cheap USB Flash Drives in the catalogue?
In this section you will find various cheap personalized USB flash drives. You will not only see the classic Techmate type rotating model (one of the best sellers in the collection) but also other options to adapt to different types of campaigns. For example, the USB bracelet is not missing, a very useful item to be able to carry the desired data on the wrist. Then there is the USB key, another of the popular cheap flash drives in the catalogue. Likewise, USB cards (both standard and mini sizes) also belong in this section.
Can cheap custom USB sticks go in a box?
Yes! We have various additional options apart from the choice of color and marking technique for a better finish. Among them, there is the possibility of delivering in an individual box, so that it is better protected and has a more attractive presentation. There are others like keychains or lanyards even for it. In some cases, we can do a data preload, so that your cheap personalized USBs already have the necessary files (in case you are going to present a catalog in PDF, for example). Within each product page are the enabled alternatives.
What capacities are there for cheap custom pen drives?
It depends on the chosen model. The most frequent is to find that these pendrives are available in 1, 2, 4, 8, 16, 32,64 and 128 GB but there are cases in which this offer may vary. For example, the Techmate can be purchased with 128 and 256 GB of capacity or, on the other hand, the USB Key is not in 1 GB. Within the article file you will see which ones are available as well as the prices for each one of them taking into account the marking and, if you have any questions, our team will assist you and advise you without obligation on what you need.
How will I know the result with the logo before making the purchase?
When you have chosen your cheap personalized USB you will see that you can click on the option to request a quote. You must fill in the form with the data and attach the image of the logo. In 24 business hours we will contact you to provide you with the budget as well as a virtual sample of how the product would look with the final design. You can make the requests you want with different techniques (pad printing, engraving… depending on whether they are available) to see the one that best suits what you are looking for.
What are your delivery times?
The standard delivery time for personalized cheap flash drives is around 5 working days. This is reduced in the case of acquiring them without marking (less recommended option since the advertising effect is lost). In addition, the time must be counted from the definitive acceptance of the graphic sample that will be sent from the USB with the logo. These days may vary depending on the item chosen, which is why we recommend visiting its page to see this specific specification.
What if I need them sooner?
In the event that you have visited the page of your preferred memory and see that, counting the need for the approval of the graphic proof together with the standard delivery working days, the term is a bit tight, in some cases we can have a service fast transportation. In order to be able to inform you about all the conditions related to it, you must send us an e-mail or call us, so that the customer service team can inform you and clarify any questions that may arise.
Do you want to know more about our cheap USB Flash drives and usb sticks?
If you need a cheap USB flash drive for your company and you don't want to give up quality, here you will find the best proposals to be able to give this fantastic product to your employees or clients at a very reasonable price. These are cheap usb flash drives because they are well-known models with high availability, easy to manufacture and cheap materials. Surely in this category you will find the cheap flash drives you need! Ask for your budget without commitment now and you will have an answer in less than 1 hour. Remember that if what you need are customizable USB flash drives, we can deliver them to you within 3 days with your logo marked and the packaging you want.
How our cheapest usb flash drives are printed?
The marking techniques of our cheap usb sticks are exactly the same as in all our other models of personalized usb sticks, in this video you can see how pad printing works, one of the most classic marking techniques on promotional gifts and usb sticks. Once printed on the logo it is practically indelible.