USB FLASH DRIVE CHINA FACTORY SHIPPING TO DUBAI
If you're looking for a technological way to promote your brand, our customizable inexpensive USB sticks are a great idea. And is that personalized pen drives are highly appreciated advertising gifts. For this reason, at Tradimark we have a very varied collection of USB memories with logo, photo, text, slogan, etc. Custom USB sticks! Discover all our examples, USBs in different colors (blue, pink, green, yellow, red, purple …) and models. We have micro SD cards, with case and cover, in the shape of a key and a pen, in aluminum, metal or acrylic; as well as in different capacities… find yours in this category. Nor can we forget our ecological pen drives: they are made of sustainable materials such as recycled cardboard, wheat cane or bamboo. Customize your usb memory, through your online order.
USB memory sticks and advertising pen drives for United Arab Emirates
Our customizable inexpensive USB sticks are one of the most demanded technological items by companies. Corporate technology gadgets in high demand, since in any type of entity a USB with a logo is entirely practical. For employees, vendors and customers, everyone will want their personalized USB! In this way, we cannot think of a better gift to give to your partners: technological tools for their day-to-day life, so if you add your company logo it will be a direct means with which to increase your visibility. And thus retain your customers and get new ones! But our advertising USBs are not only great for businesses, they are also a great detail for individuals. Imagine one of our customizable USBs in associations, unions, schools, universities, administrations in Dubai, they will be perfect! Head over to the Tradimark Limited website and get your cheap and customizable USB. We will wait for you!
USB Cards Flash Drives for Advertising
Discover in our factory in China a wide catalog of customization of USB memories, adaptable to all types of colors, size formats and materials. They are very valuable and demanded technological gifts at any event, fair, congress or work conference. A way to improve the branding of your company and give visibility to your brand. In this way, take a look at our entire offer in cheap customizable USB  Cards Flash Drives that we have in our online catalog. A super varied collection in different materials, colors, capacities and formats. Advertising USBs are an elegant and practical way to capture the image or logo of a company and at a very cheap price. Find this gadget and succeed in all types of offices, companies or other workplaces.
USB Memory Flash Drive Credit Card Recycled With Logo
[gravityform id="22" title="true" description="true"]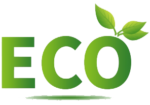 FREQUENTLY ASKED QUESTIONS ABOUT CUSTOM USB FLASH DRIVES FOR DUBAI
Why buy personalized USB sticks in China?
At Tradimark Limited we are suppliers, manufacturers and wholesalers of USB memory sticks with personalized logo. In addition, you can add your photo or text to your memory or USB card. Discover now the incredible prices of our cheap customizable USB sticks and you will no longer have to wonder "how much does a personalized pendrive cost?" Customizing advertising USB sticks is very simple, thanks to the screen printing that we carry out in the factory.
This inexpensive customization technique allows us to provide personalized USB sticks at very low prices, as we take care of controlling the manufacturing costs of the cheap customizable USB sticks, their quality, as well as the delivery times. What are you waiting for? Enter the Tradimark website and order your personalized pendrives. One of the most original gifts in advertising and available in small or large quantities. Discover our online catalog and get this gift of technology so useful and appreciated by all. Our cheap custom USB flash drives are perfect for companies, associations, schools or organizations. Take advantage and place your order.
How to choose a cheap USB Flash Drive?
To choose your customizable cheap USB flash drive, you need to know how to answer a series of questions such as: "Do I need one of these advertising USB drives for an event?" or "Do I want to give my employees custom original USBs?" Likewise, other aspects such as storage (1GB, 2GB, 4GB, 8GB, 16GB, 32GB…) are also very important. Take a look at the entire selection of customizable cheap USB that we have on the Garrampa website and find the one that best suits your needs. We have for you a wide range of colors, shapes and memory capacity. Discover your ecological model or that personalized USB memory in card format, among others.
What memory capacity to choose for a USB: 1GB, 2GB, 4GB, 8GB, 16GB, 32GB or 64GB?
To choose the memory capacity of these original pen drives, you have to think about their use. In Tradimark you have the possibility to choose with different memory capacities. For example, 128MB, 256MB, 515MB or 1GB USB sticks are low on space. Thus, they are perfect for loading lightweight documents or files. Likewise, a 2GB, 4GB or 8GB pendrive is the most widespread and requested type of model.
These customizable pen drives are ideal for loading company presentation videos, PDF catalogs … Finally, the 16GB, 32GB or 64GB customizable USB drives are ideal for storing movies and heavier files. A temporary storage, with which you can duplicate files, videos, photos, brochures or catalogs and keep them safe. Buying a personalized pendrive at Tradimark is very easy: choose its use, the model, the customization technique and place your order. And keep your files safe!
How long does it take to deliver USB Flash Drives to Dubai?
In Tradimark Limited Chinese Factory USB Flash Drives Producers, we have a wide range of cheap custom USBs, which we also deliver quickly and reliably. From the moment we confirm your order, we will send you your USB memory sticks with the logo in just a few days. Everything will depend on the model and the quantity requested. Remember that we also have an express and premium production service for orders that require more urgency. Come over now!
The shipping time depends of the shipping company you choose. At this moment the faster ones to United Arab Emirates are DHL and UPS.
What is the difference between custom 2.0 pen drives and customizable usb 3.0 pen drives?
The main difference between 2.0 and 3.0 technology is the data transfer speed. With promotional USB 3.0 you can copy, save or share files 10 times faster than normal advertising USB 2.0, which can transfer data up to 480 Mbps. Therefore, 3.0 technology offers concrete benefits in terms of performance, without compatibility problems because they are also accessible to USB 2.0 ports. However, the transfer speed of custom 3.0 pen drives is guaranteed only if the input port of the device where it is connected supports 3.0 technology.
How can the USB Flash Drives be customized in Tradimark?
At Tradimark we give you the opportunity to personalize promotional pen drives with your logo, using 3 different printing techniques. In this way, if you want an impression that lasts over time, you must choose an elegant laser engraving that does not have color, or your logo will be a metallic gray, since the laser engraves the base of your promotional usb. On the other hand, if you are looking for color printing, screen printing or digital printing is available: while screen printing is an economical printing technique that allows you to color your logo with only 4 spot colors; digital printing allows you to personalize logo pen drives without color limits that can be shaded, among other things.
From Tradimark Chine Factory and Producers of USB, we recommend that, if you have opted for a card flash drive, digital printing is perfect so that you can personalize it with an extremely attractive, creative and original image that captures the attention of customers and surprises them. On the other hand, if you choose wooden USB sticks, we recommend laser engraving which will have an effect similar to that of the bas-relief. In any case, from our website we put at your disposal a customer service that you can consult at any time (Monday to Friday, from 9:00 a.m. to 6:00 p.m. Chinese time) and we will be happy to answer your questions and advise you on the best technique to capture your logo or design.